Through learned conditioning and difficult life experiences people develop beliefs and ways of being that maintain our survival and keeping us safe from danger.
Yet if they continue to exist outside the environments that they were created in, they tend to limit our potential.
​
By exploring these formed patterns and ways of being and getting in touch with our true nature,
we can develop new ones that serve us more and can lead to more fulfilling lives, by developing a flexible and fluid sense of self.
This involves a process of self research, reflection, encountering the unknown, self discovery and creativity.
It does involve facing some pain as one moves through realisations from a 'smaller' identity to a 'bigger' sense of self and
​opens up to the wondrous possibilities of life that humanity is part of.

Be that short or long term process, specific goal focused or deep exploration work, I am trained to provide a tailored approach to your own individual nature and needs.
I work intuitively, flexibly using various methods and techniques and from the heart, seeking the best self defined outcomes for the people I am working with.

​
Powered by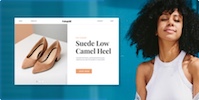 Create your own unique website with customizable templates.