Counselling & Psychotherapy
Counselling
refers to the short term process where a person explores issues of concern in their lives and are looking for ways to manage them and explore possible causes and solutions to them.
​
Psychotherapy
is a longer term process where any issues that are brought into the therapeutic space can be explored in greater depth.
It is a process of exploration where the person 'brings' anything that is troubling or want to explore in their lives and they are seeking to understand and resolve.
Through talking and also creative expression, if relevant, such as drawings, basic movement and visualizations, client and therapist engage in a process of identifying patterns of thinking, feeling and behaving that are not useful in the clients life and through exploration and understanding of their roots they can release them and create new ways of being.
The therapeutic relationship/alliance makes that safe and 'neutral' relationship, the new mould where all these old formed patterns can be lived and explored 'in action' and through understanding, care and positive regard for the client's true nature to gradually progress into integration and the formation of new ones.
With
sensitivity
,
respect
and
unconditional positive regard,
we work to illuminate, express, resolve and free parts of the client's self who have been hurt, 'not seen', neglected and not loved throughout the client's life.
n that light, psychotherapy is both a restorative and a creative process where issues from the past can be resolved and new discoveries about the client's true nature can be discovered and nurtured leading to a freer and more whole life.
I work from an intuitive deep place and with an open heart intending to assist people work through their difficulties in life, make peace with them and discover new ways of being in alignment with their true qualities and nature.
I am registered with the United Kingdom Council for Psychotherapy (UKCP).

​Fees
are charged on a sliding scale from £35- £50/ €35-50 depending on circumstances.
Contact me
for further information and to book an initial session (cost £40/ €40).
Powered by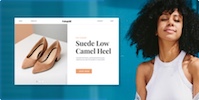 Create your own unique website with customizable templates.